Published: Aug 14, 2021 at 04:11 PM
NFL.com breaks down what you need to know from Week 1 of the 2021 NFL preseason. Catch up on each game's biggest takeaways using the links below:
1) Tua Tagovailoa enters the 2021 season with question marks hovering over his head after struggling as a rookie. In the Dolphins' first preseason action, the quarterback displayed massive improvements in his confidence and poise. Tua's accuracy was on the mark in his three drives, particularly downfield. He looped a beautiful touch-toss to tight end Mike Gesicki — 20-plus air yards — that went for 50 yards to set up the Fins' first field goal. Tagovailoa put several balls on the money in tight coverage, especially on third downs en route to completing eight straight passes at one point. His calmness in the pocket was encouraging after a wayward rookie season. The second-year QB's one bad play was a disastrous decision. With Miami driving into the red zone, Tua threw way late over the middle into double coverage and was picked off in the end zone. It was a poor way for his day to end and a lesson to learn from in the first preseason game. Until that late throw, Tua looked more mobile and confident in the new offense. Despite the INT, it was an encouraging performance. He finished 8 of 11 for 99 yards and an INT.
2) Attrition to the Bears' defense this offseason led to questions about whether Chicago's stifling unit could maintain its expected level of play. With the starters playing a couple of series Saturday, the unit looked good. The front seven was particularly noticeable, with Khalil Mack and his crew living on the other side of scrimmage against a suspect Miami O-line. The run defense was stifling early, and the coverage forced a few tough catches from Dolphins in tight quarters. Linebacker Alec Ogletree had a wild ride, making a couple of good stuffs, but got beat by Mike Gesicki deep. He ended that drive with a big tackle for loss to force a field goal. Khyiris Tonga looks like a keeper in the middle, gobbling up blockers. The Bears D also forced Tua's INT with a good play on the ball from safety DeAndre Houston-Carter. It was a solid start for new defensive coordinator Sean Desai.
— Kevin Patra
1) The Broncos' top two draft picks got off to blazing starts in their first preseason action. No. 9 overall selection Patrick Surtain II II housed a pick-six early in the second quarter to blow the game open. Looking like a savvy veteran, Surtain jumped an out route, timing the late pass from Jake Browning perfectly, and jetted for a 30-yard touchdown. A ready-made starter, Surtain is smooth in and out of his breaks, adding another PBU in the end zone earlier in the game. Second-round pick Javonte Williams looked spry off the jump, displaying nice vision and quick cuts. The running back compiled 29 yards on five carries, netting first-down runs on each of his first two totes. The rookie also displayed good eyes and tackle-breaking ability on a short TD run that was negated by a penalty. Williams should put pressure on starter Melvin Gordon for snaps when the season opens.
2) The Vikings sat their starters and key backups, so there wasn't much vital to take away from Minnesota getting beat down. With just three practices under his belt due to a stint on the reserve/COVID-19 list, rookie quarterback Kellen Mond was tossed into the fire in the second quarter following Browning's INT and played the duration. The rookie looked slow to react early in the passing game. He added a few good runs, showed the ability to escape the pocket and enough arm strength. Mond got more comfortable avoiding the rush as the reps piled up, but lacked accuracy and never stretched the field. Any thoughts he would push Kirk Cousins any time soon should be put into carbonite. Mond finished a ghastly 6 of 16 for 53 yards (3.3 YPA). With two more preseason games, Mond should get a boatload of reps to add seasoning before the regular season begins and he spends the season on the pine. Undrafted rookie running back A.J. Rose earned 100 rushing yards and 18 receiving yards — leading the Vikes in both categories. His 118 total yards were more than half of Minnesota's 235 total.
— Kevin Patra
1) Donovan Peoples-Jones has been the star of Browns camp this summer and proved those buzzing in Berea correct with his contributions Saturday night. His best catch of the night, a toe-tapping third-down reception along the sideline, highlighted the potential that has people buzzing about him. But the true star of the evening was rookie linebacker Jeremiah Owusu-Koramoah, a second-round pick whom the Browns were ecstatic to select on Day 2 in a pick that left folks around the league envious. As a linebacker with a frame of a box safety, Owusu-Koramoah's speed is a weapon when blitzing, and he showed it off with a third-down sack. It popped again later on another third down when Owusu-Koramoah whiffed on a jam attempt, then recovered to chase down Jags receiver Collin Johnson, erasing more than four yards of separation in a little over a second to take him down for no gain. Owusu-Koramoah isn't a headlining name in Cleveland, but might end up being a key defender with plays like these.
2) Trevor Lawrence can sling it, but his biggest hurdle this season probably won't be of his own doing. Lawrence was pressured on multiple attempts in the first quarter, leading to passes that amounted to inbounds throwaways, and he wasn't able to get the ball out on two occasions, resulting in a pair of sacks (including a forced fumble, which Lawrence recovered). Lawrence has enough playmakers to move the Jaguars offense — Marvin Jones made two timely catches to earn Jacksonville fresh sets of downs, and Laviska Shenault Jr. caught a couple of passes — but his rookie ceiling will be set by how well the Jaguars' offensive line can protect him. When he had time to throw, Lawrence was as advertised, but the Jaguars can't be happy about the moments when Cleveland's backup defensive linemen got pressure. They'll have to be better against NFL starters in the regular season.
— Nick Shook
1) As the Saints attempt to get through the opening part of the season without star receiver Michael Thomas, focus was on the WR corps Saturday. Marquez Callaway stood out immediately. The 6-foot-2 receiver got open with ease on the game's first drive, displaying solid route running and sticky hands. Callaway caught three balls for 61 yards, including a 28-yard snag. After a mostly quiet rookie season outside one 75-yard game, Callaway projects to having a big role in the Saints offense, especially with Thomas set to miss action. Saturday showed big promise. Lil'Jordan Humphrey, a 6-foot-4 wideout, also flashed the ability to be more than a depth player. After botching his first target, Humphrey caught three of his next four for 29 yards and a TD. Missing from the offense was a field-stretching deep threat Saturday. However, if Callaway and Humphrey can grow under fire sans Thomas, there might be some promise for whichever QB wins the starting gig.
2) Patrick Queen looks faster, slimmer and like a purple lightning bolt in the middle of the Ravens' defense. Wearing No. 6, Queen was all over the field in limited snaps (20). The ballhawk was a blur, compiling four tackles, two for loss, and a sack. A two-play sequence underscored the type of difference-maker the second-year pro can be in 2021. On a quick swing pass to running back Devonta Freeman, Queen was shot out of a cannon to force a 3-yard loss. The next play, the LB set the edge and sacked Taysom Hill for a 12-yard loss. Two plays negative-15 yards. All on Queen. The playmaker highlighted a Ravens defense that flew all over the field, forcing turnovers at every level. Baltimore generated three forced fumbles and three INTs. With the Ravens losing pass rushers this offseason, there were some questions about whether Wink Martindale's defense would remain top-shelf. Based on Saturday's tilt, expect another aggressive unit spearheaded by Queen.
— Kevin Patra
1) The Jets deserve some credit for surrounding Zach Wilson with legitimate playmakers, because on Saturday, their ability was on full display. Wilson was sharp, and so were his pass-catchers, who consistently hauled in his on-target throws. Corey Davis was there to make a key grab along the sideline on third down, and on another third down later in the quarter, it was Keelan Cole snagging a dart from Wilson over the middle for another first down. They're still a work in progress, but even in their first preseason action, the Jets already look like a much more capable bunch than they were last season.
2) The Giants had 92 total offensive yards through three quarters. That's not exactly revelatory production, but after spending a season largely without Saquon Barkley, the players behind him on the depth chart are significant. Newcomer Corey Clement flashed as a potentially viable second option for New York, running hard on his first few carries and helping the Giants reach the red zone before fumbling away New York's best scoring chance of the night. Clement finished with an otherwise respectable line (five rushes for 32 yards) and stands as a contender for RB2 behind Barkley with two preseason games left to play.
— Nick Shook
1) Welcome to your Kodak moment, Joseph Ossai. The third-round defensive end's versatility and potential to contribute on the edge right away flashed in some encouraging ways in the preseason opener. On the sixth play of the game's opening drive, Ossai impressively beat stud right tackle Tristan Wirfs on his way to ending Tom Brady's night with a sack on third-and-10. A few plays after terrifying all of Tampa, Ossai followed that effort with a nice showing on the right side, forcing Blaine Gabbert to hurry his throw, which resulted in an incompletion. An early third-quarter wrist injury sidelined Ossai (head coach Zac Taylor said he needed to be evaluated before knowing the severity) for the duration, but his debut served as a solid introduction.
2) Vying for a spot in the Bucs' safety room, Javon Hagan turned in an interesting night. Hagan, an undrafted free-agent signing in 2020, was all over the field, registering four tackles (two for a loss) and an INT. The pick — a nice leaping, one-handed snag — was undoubtedly Hagan's best play of the night; the ensuing fumble, which was recovered by Bengals' wideout Michael Thomas, almost immediately negated the highlight that preceded it. Hagan will be one to keep an eye on next week in Tennessee.
— Jelani Scott
1) With most of Green Bay's top pass-catchers spending the evening on the sideline, the night became an opportunity for Devin Funchess. The big-bodied receiver helped Jordan Love get comfortable and sustain drives, using his huge wingspan to haul in a slightly errant throw and keep a drive going. Funchess finished with six receptions for 70 yards and was clearly the Packers' top playmaker with most of their premier players spending the evening on the sideline. It's a packed group after the return of Randall Cobb, but if Funchess needed to make a statement about his candidacy, he certainly did so Saturday.
2) With the Texans' quarterback situation in flux, the preseason is the first set of opportunities for Houston to start to plan for a potential life without Deshaun Watson. Enter Davis Mills, a rookie with less than a full season's worth of collegiate experience. Mills showed promise in his play, completing 50% of his passes and injecting life into Houston's offense. He connected with a variety of targets and got the ball out at a solid pace (2.62 seconds on average, per Next Gen Stats), and while he wasn't entirely accurate — a couple of deep throws to the end zone missed his targets — Mills did find a way to move the ball. During one possession, Mills twice converted on third down by perfectly placing passes to intended targets out of the reach of defenders. He ended up leading a touchdown drive that began in Green Bay territory, and though he also threw a bad interception in the red zone, the Texans should be encouraged by what they saw from him — and from Houston's offensive line, which looks improved under respected assistant James Campen.
— Nick Shook
1) Though the attention and admiration before, during and after game was upon Trey Lance, the receiver who hauled in Lance's 80-yard opening-quarter score has been raising eyebrows in training camp and followed suit Saturday. Trent Sherfield's 80-yard TD score was his only catch and his only target, but that was par for the course in the first half for the 49ers with seven players garnering catches and only rookie back Trey Sermon getting two receptions. San Francisco's WR corps hasn't been short on potential the last few years, but injuries and unfulfilled promise have left the door open for new talent to emerge. Sherfield, entering his fourth season after three years with NFC West-rival Arizona, could be a player for San Francisco.
2) Might the Chiefs' offense offer up more weapons? A first look was had of running back Jerick McKinnon, who arrived in Kansas City after injuries dismantled his potential over the past three years. McKinnon looked good and fresh as he tallied three carries for 19 yards and two catches for 21 yards. If the Chiefs are to cash in on a healthy McKinnon, what a boon it would be with Travis Kelce, Tyreek Hill, Mecole Hardman and Clyde Edwards-Helaire already daunting for defenses. Wide receiver Byron Pringle, who got three starts a season ago for K.C., hauled in a first-quarter score and also portends to contribution. The Patrick Mahomes-led offense has potential beyond its established stars.
— Grant Gordon
1) The Seahawks' never-ending search for running back depth led them to drafting DeeJay Dallas in 2020. Against the Raiders, Dallas displayed the two-way potential that made him an intriguing prospect in the first place. With veteran Alex Collins getting the start, Dallas wouldn't see his first touch, outside of two 20-plus yard kickoff returns, until the start of the third quarter. He made the most of those reps with 69 scrimmage yards, including a 43-yard catch-and-run score on fourth-and-4 in the third quarter. Dallas' performance gave him a nice head start in the battle for backup reps against Rashaad Penny, who sat this one out.
2) Yes, it's only the preseason opener, but questions about the Raiders' offensive line existed long before Saturday night. The bunch's showing against Seattle offered a mixed bag of results, to say the least. Las Vegas trotted out a starting lineup of Brandon Parker, John Simpson, Andre James, Lester Cotton and Alex Leatherwood. And, by night's end, 11 linemen saw playing time against Seattle. The unit created decent running lanes (158 rushing yards, two touchdowns) but struggled at times in pass protection, allowing four sacks, including two to linebacker Cody Barton. Saturday was a start on the road to building depth behind Richie Incognito, Kolton Miller and Denzelle Good, all of whom did not play.
— Jelani Scott
1) As former Rams defensive coordinator Brandon Staley and current head coach Sean McVay reunited to open the preseason, they each embraced the same philosophy of sitting key starters (in McVay's case, all of them). Thus began a three-game look at the teams' reserve quarterbacks. With starter Matthew Stafford and backup John Wolford being held out of the preseason, Devlin Hodges and Bryce Perkins could be in store for a spirited showdown for the No. 3 spot. The first round went to Perkins, who was 7-of-10 for 42 yards, had a 111.3 rating and tossed the Rams' only score to Trishton Jackson. Perkins also impressed on the ground with 23 yards on four carries, including a highlight-reel play when he hurdled a defender. Hodges, meanwhile, struggled to the tune of 11-of-19 passing for 85 yards, a 47.1 rating, no scores and an interception. The undrafted rookie showed promise, while the former Steelers spot starter sputtered.
2) As for the Bolts backups, Chase Daniel has made a lot of money over 11 seasons as a veteran backup who can manage in the pinch. He showed that Saturday in the start, tossing for 104 yards on 24 attempts. But youngster Easton Stick was spotless at 7 for 7 for 63 yards. Neither was stellar to the eye, but in case of emergency, if the Bolts need to break the glass at the very least, potential to stay afloat was visible.
— Grant Gordon
Don't miss the new Game Pass experience to watch this week's LIVE preseason games. Free trial available for new users. Out-of-market games only, blackout restrictions apply. Learn more.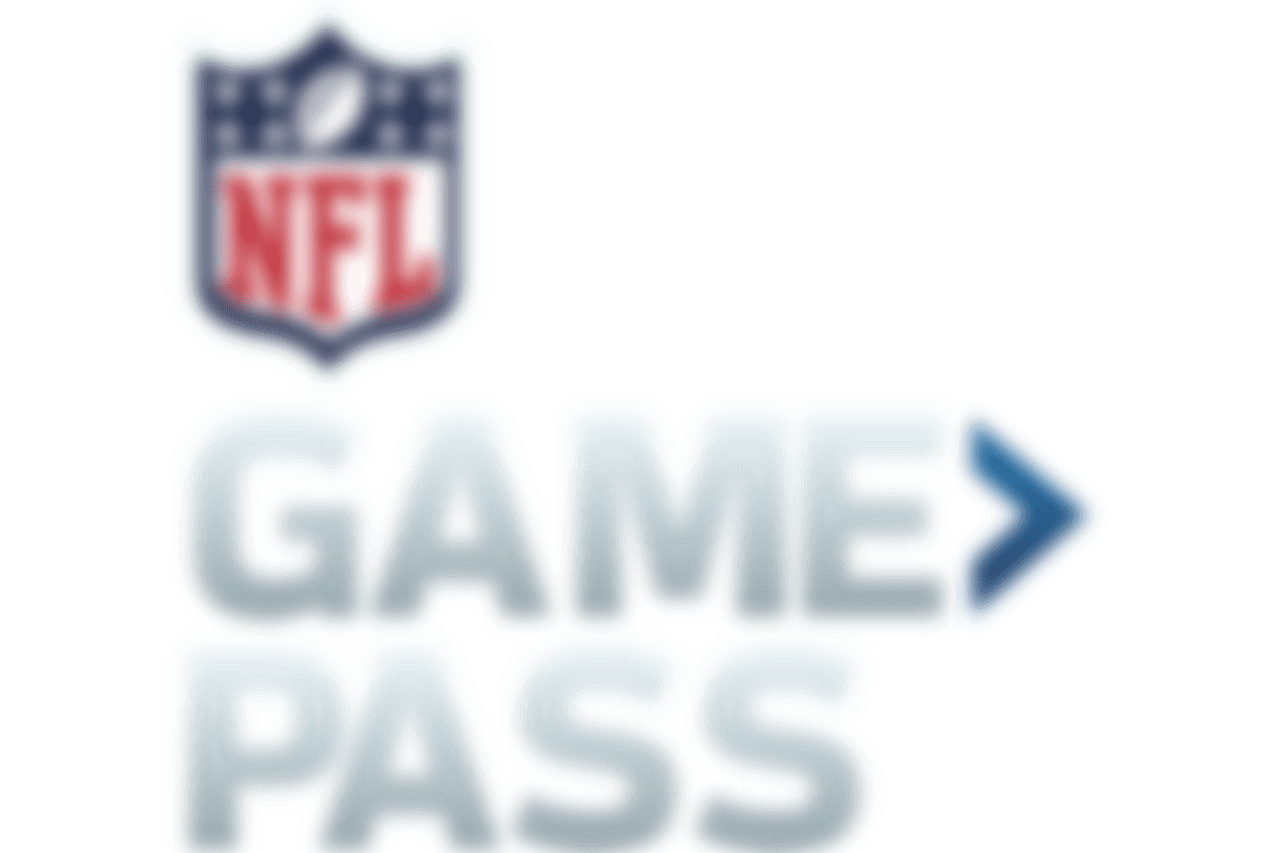 See all the Action
Replay every game all season.