Diveheart's annual International Adaptive Scuba Symposium is taking place this week online via Zoom.
The symposium will occur August 3rd-5th from 6 p.m. to 8 p.m. CNT, and feature the perspectives of occupational and recreational therapy practitioners as well as adaptive diving instructors, according to Diveheart:
"Join us as we discuss the latest in adaptive scuba training, techniques and equipment as well as the inherent therapeutic qualities of adaptive scuba."
For more info and to register for the event, go to signupgenius.com.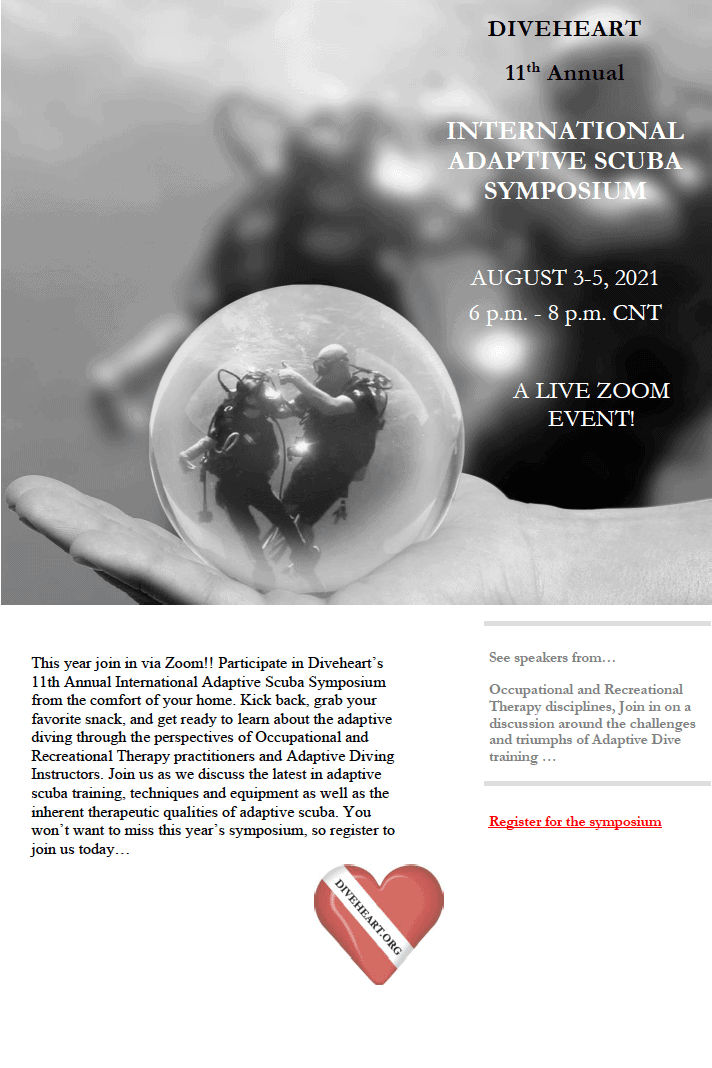 John Lianghttps://www.deeperblue.com/
John Liang is the News Editor at DeeperBlue.com. He first got the diving bug while in High School in Cairo, Egypt, where he earned his PADI Open Water Diver certification in the Red Sea off the Sinai Peninsula. Since then, John has dived in a volcanic lake in Guatemala, among white-tipped sharks off the Pacific Coast of Costa Rica, and other places including a pool in Las Vegas helping to break the world record for the largest underwater press conference.