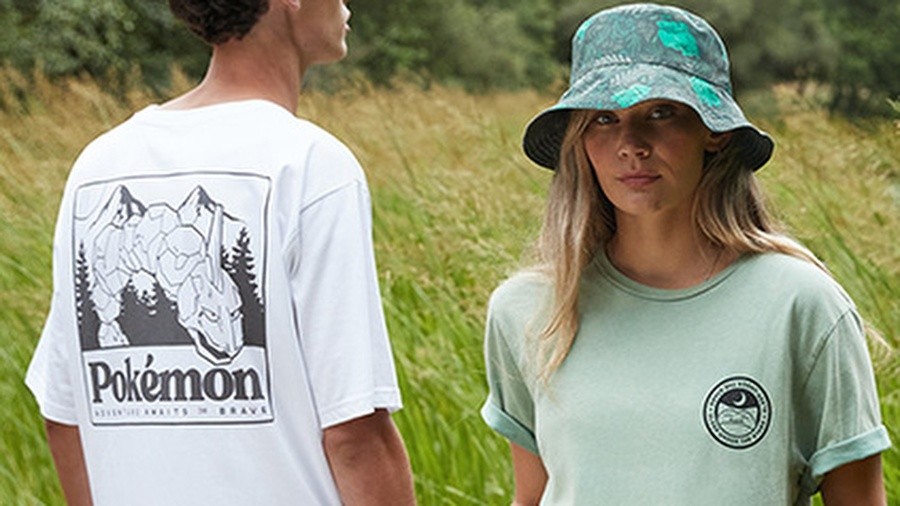 UK retailer Zavvi is set to launch a brand new and exclusive range of Pokémon clothing today, 25th August, with orders going live at 12pm BST.
The fully-licensed collection is called 'Pokémon Explorer' and features designs inspired by the theme of exploring the great outdoors with Pokémon GO. "Combining natural, earthy tones with utility themed garments," the range looks pretty perfect for Pokémon fans who like to show off their passion with clothing on the more subtle end of the scale.
There are t-shirts, hoodies, and even a military-style jacket available, featuring some fan-favourite Pokémon that you're sure to recognise:
On top of those, there will also be two limited edition canvas high-top designs. Featuring Charizard and a mountainous landscape, the shoes come in either white or black – the white design goes live at 12pm, while the black design will go live at 6pm. Zavvi's Pokémon shoes tend to sell out pretty quickly, so we wouldn't hang around.
Are you liking the look of any of these designs? Let us know if you'll be treating yourself with a comment below.
Please note that some external links on this page are affiliate links, which means if you click them and make a purchase we may receive a small percentage of the sale. Please read our FTC Disclosure for more information.